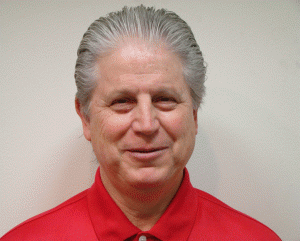 Jack Clark, Body Balance for Performance Client, Philadelphia Center
"Yesterday I had the real pleasure of meeting and working out with Rob Massey.  I know that he is a stand-in but what a resource and back up to have in our organization.  He mentioned in oneof the many questions that I sent his way that he was a friend of someone I know.  I made it a point to meet with that person to check out further on Rob and the references were glowing.  He said that Rob knows more about the golf swing and the training of the muscles to put a golfer in place then anyone he has ever met.  He said he felt Rob was responsible to moving him up a full level to where he handicap is now in the single digits.  My impressions were that Rob was a hands-on trainer and offered every feature of a certain move with a corresponding benefit.  He sold me on everything hetried to have me do is so lackingi n trainers that I've have worked with in the past."
-Jack Clark
Scott Yard, Body Balance for Performance Client, Philadelphia Center
My Body Balance regimen is progressing nicely and I am anxious to get out on the course and reap the benefits.  I wanted to let you know that I have enjoyed two unexpected benefits to the program already.  My unfixable "trick" shoulder seems tighter now and it hasn't rolled in over a year.  Before this turn-around I was considering a bone graft to stabilize the joint.  I am also pleased to report that my notoriously sore and stiff back feels much more limber each morning since I started the routing you designed for me.  Thank you.
– Scott Yard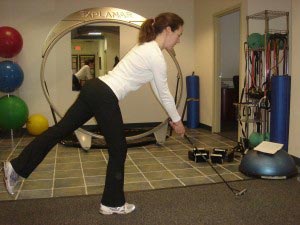 Alison Shoemaker, Body Balance for Performance Client, Philadelphia Center
I've been playing golf for almost 20 years and after working with Body Balance for Performance, I am hitting farther and straighter than I ever have.  My swing feels balanced, powerful, yet effortless.  Anyone who is committed to improving their game needs to come in and see Body Balance for Performance.
-Alison Shoemaker
R.R, Body Balance for Performance Client, Philadelphia Center
I am not sure if we ever finished my program but let tell you about my progress.
Last year when we started, I had a few goals; more consistent ball striking, a lower handicap, and 3 rounds in the 70's. I also had some shoulder pains that I wanted to address. By the end of the season I had reduced my handicap from 8 to 6 and managed to shoot two rounds in the 70's. I have not been particularly good about keeping up with the exercises, but some reason it doesn't seem to matter. This year, my handicap has dropped to 5 and I have shot 5 consecutive rounds in the 70's. I still have some pain in my shoulder but it's now the right shoulder not the left. I attribute my significant improvement to two factors; I have much better range of motion and consequently, much better balance, and second, I have significantly improved my putting to focusing my eyes on the cup not the ball.
I am a fan of what you have done for me and have recommended your program to other. In that regard, I expect that you may hear from a golfing friend of my, Kevin Batchelor about Body Balance.
-R.R.